Real-time display and camera control software | Model 2400 WDCS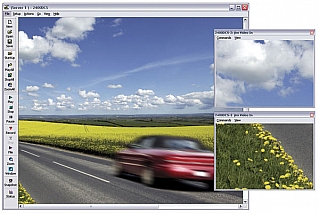 Real-time display of multiple MPEG 1-2 streams
Low latency
Supports audio Recording while displaying
Video server detection
PZT camera controls
Turnkey application and embeddable DLL versions
Description
Sensoray's real-time Display and Control Software decodes and displays up to fifteen MPEG1 and/or MPEG2 streams with a low latency of 1/2 to one second. Thumbnail images from remote video servers may be positioned over a background such as a map or building plan. Multiple server images may be selected for expansion to full size and full frame rate. Users can have several pre-installed configurations (background with arranged cameras) with easy switching between.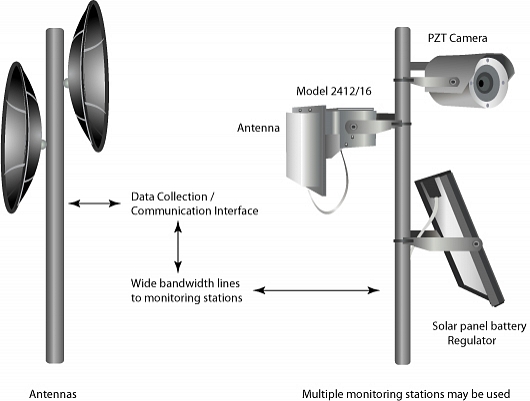 Stream formats
Remote video servers send the Display and Control Software computer MPEG data via wired and wireless Ethernet. Although the player is optimized for the Real-time protocol (RTP), it also works with the UDP and Sensoray's modified UDP formats. Audio is supported with the RTP.
Unicasting and Multicasting
Unicast streams are directed to a particular Ethernet address, so only one stream player may view a unicast stream. Multiple stream players may view the same stream if multicasting is enabled within the remote server. When all stream players stop viewing a multicast stream, the multicasting RTP server ceases transmission, thus reducing Ethernet traffic.
Wireless multicasting works best with just one wireless link connected to an Ethernet switch. Several clients on the wired side of the switch may view the multicast stream.
Server detection
The Display and Control Software will automatically detect Sensoray video servers and configure their Ethernet address for use within the network. Preset setups can be loaded to the remote video server automatically.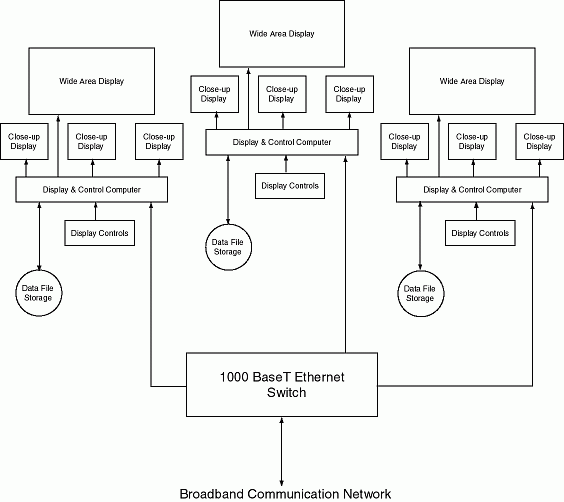 Camera controls
PZT commands can be sent to selected cameras such as Sony (Visca), Pelco (D protocol) and Cohu (iDome) by using slider controls within the Display and Control Software. The remote video servers have a serial data server and two to four RS-232 ports for controlling and monitoring PZT cameras. Serial communications occur without interrupting video transmissions.
Hardware requirements
A 2 GHz Pentium IV desktop computer with a 4x advanced graphics adapter board is recommended. Sensoray guarantees that our Display and Control Software will function correctly on Sensoray supplied computers, Ethernet switches, disk storage, and displays. As of October 2003, we do not recommend using laptop computers for this graphics-intensive software.
Licensing
Each computer using Sensoray's Display and Control Software requires a license. Three licenses are required for the configuration shown above. Our software may be evaluated by obtaining a thirty-day license.
Downloads
File
Version
Type
Size
Model 2400WDCS Installer
1.0.0
EXE
598 KB
Other Operating Systems
Need a software development kit for another operating system? We can port our SDK to
your OS or provide the information you need to do it yourself. Contact Sales for details.
Pricing & Ordering